Being a part of the law industry implies having rich vocabulary and using legal terms daily. It also implies dealing with a lot of paperwork and different legal agreements, notices, power of attorney documents etc. Although every lawyer knows how to craft a legal document in MS Word, there are some additional MS Word tips that can help you enhance the legal documents readability and set up some consistent formatting standards in your legal environment.
The General Info on Legal Document Formatting
There are some traditional standards that apply to legal documents and by following these formatting standards you can be sure that your document is formatted properly. Instead of using the standard letter size, use legal-sized paper.
Layout menu> Click on Page Setup> Paper> Legal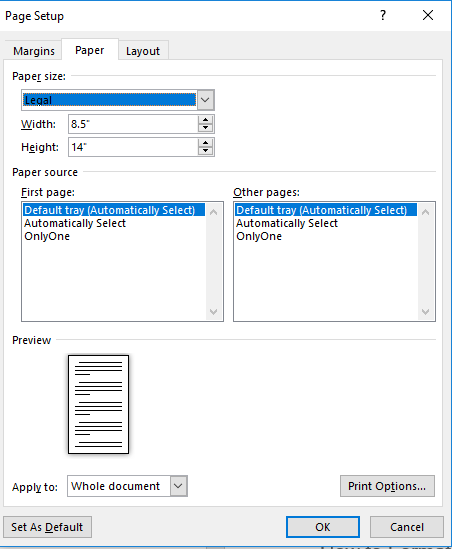 Most common fonts for legal documents are Times New Roman, New York and Courier, usually the 12 size. As for spacing, legal documents should have double spacing in the text body and single spacing for indented text.
Home menu> Paragraph> Indents and Spacing> Spacing
How to Turn Off Auto Formatting
Before you set up specific formatting required for legal documents, it's better to turn off auto formatting.
Options> Proofing> AutoCorrect Options> AutoFormat> AutoFormat as You Type> tick or untick the boxes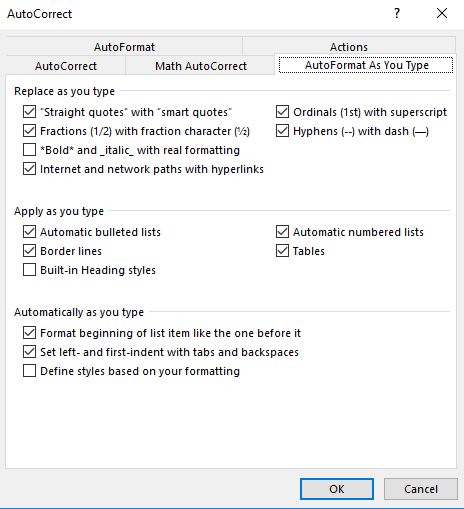 How to Use Microsoft Word Styles for Better Formatting
The Styles bar in MS Word saves you time on formatting, because you don't have to set up formatting manually, you can apply the specific style with a single click instead. Just select the area you want to format and click on the preferred Style. There are over 50 different styles available but you can also personalize the chosen style per your needs.
Right mouse click on the Style element> Modify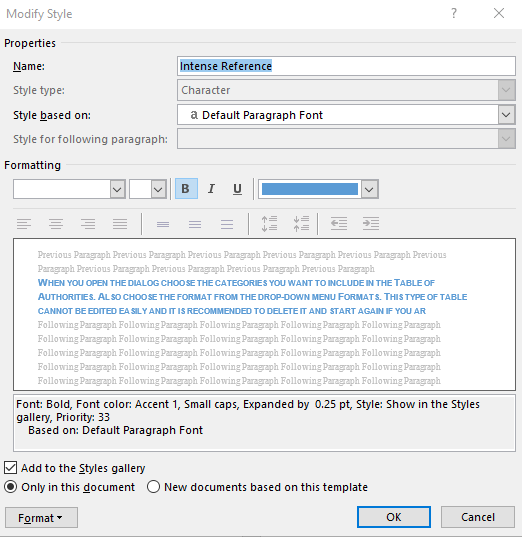 With this option, you can tweak the style element and make necessary settings for well-formatted legal document. It is important to note that the settings you make can either apply to the current document or to become default setting that will be used in future documents.
Some legal firms have their own specific formatting settings and it may happen that there is no style element that corresponds to the preferred settings. In that case, you can create your own style to meet the needs of your law office.
Select well-formatted text> Home menu> Style tab, click on the right bottom arrow> Click on the Create a new style icon.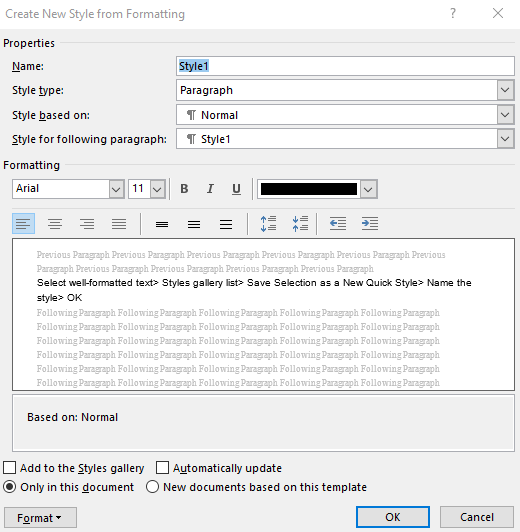 How to Format Columns
In legal office environment, columns are also used by legal professionals to format service lists.
Layout> Page Setup> Columns> Two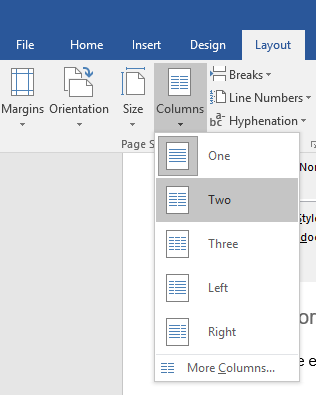 One column is the default setting but for legal documents two columns are sometimes required. Width and spacing are arbitrary and for additional formatting, make sure you untick the Equal column width box. To switch between columns insert a column break.
Page Layout> Break> Column
How to Format Table of Contents
References> Table of Contents> choose the table layout
In the Format field click on the arrow to choose one of the available table content designs. You can choose the number of heading levels you want to display in the table of contents. The Modify button helps you define how the style headings will appear in your table of contents. Click the OK button to replace the default table of contents. To edit text in your table of content, double click on it and then on Update Table icon.
Update Table> OK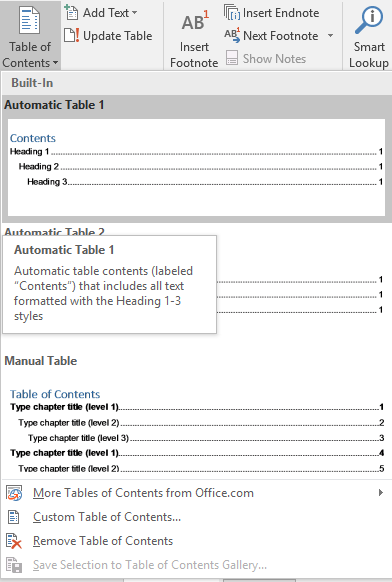 How to Format Table of Authorities
References> Insert Table of Authorities
When you open the dialog choose the categories you want to include in the Table of Authorities. Also choose the format from the drop-down menu Formats. This type of table cannot be edited easily and it is recommended to delete it and start again if you are not satisfied with the formatting.
Aligning Text with Pleading Line Numbers
Use exact line spacing instead of single or double spacing to align the text in a pleading. The pleading number are set to exactly 24. In other words, it is necessary to use exactly 12-point line spacing for single spaced text and exactly 24 for double spaced text.
Format> Paragraph> Spacing