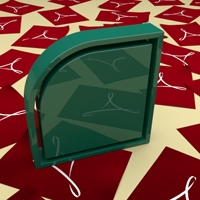 If you are not familiar with high-end graphic design software, you can still create professional looking publishable documents using Microsoft Publisher. The program has been around for two decades and, though there are many applications that have by now surpassed the functionality and usefulness of pub files creator, Publisher still has its steady circle of users.
This desktop publishing application is very appealing to individuals with no designing knowledge and to small firms that can't afford to hire a professional graphic designer for designing their business cards, leaflets and other publications.
Publisher is very handy for editing and designing catalogs, newsletters, brochures, fliers, invitations, greeting cards, posters, reports, all kinds of labels and simply anything with an emphasis on the visual side of the document. The program's collection of fonts, colors, borders, templates, and its advanced layout features enable any user to end up with a polished and professional looking print-ready publication.
Sharing pub and pubx files with others
If your job ends with printing a pub file, then you are good to go with Publisher alone. However, if you need to share your document online with a third party, the program's limited functionality comes to focus. Pub and pubx files are not compatible with many other applications and sending a pub file does not guarantee the other person will be able to see it.
The most practical and quickest solution to the problem is to convert pub file to PDF. Portable document format is THE universal format that can be viewed on any platform and is your choice number one when sending anything for viewing purposes.
Pub to PDF Converter
Today we'll share with you three ways you can convert Publisher file to PDF for free. Continue reading >>