Being a real estate agent can be quite an interesting but also a challenging job. Your task is to help someone find new home, to help a big family find a new place to live, help a single career girl find a flat in downtown. At the same time, you also need to think of your clients- homeowners who give you trust and the keys to their properties with belief you will find a perfect tenant for their residences.
Whether you are the part of real estate industry for ages or you have just taken a big leap into the world of realtors, you should embrace the possibilities of technology and learn how to be more comfortable with using technology in your everyday workflow.
Relying on technology implies using gadgets such as smartphones, laptops and ipads to fulfill your day-to-day activities. You can bring those gadgets with you and carry out all the tasks wherever you go. It is safe to say that being a real estate agent is a remote job, you always need to be on-the-go. That is the reason why you shouldn't wait any longer and learn at least some basic tech tips and tricks.
Must Know Productivity Tips
The first lesson of this technology 101 course is to learn how to be more productive by using different tools to complete recurring tasks. When you work with more than one client, you need to keep track of all your prospects. Mastering Excel is the first thing you should do because it's an essential part of data management. There are tons of resources for learning Excel that can show you how to analyze your prospects efficiently.
When you work as a real estate agent, you obviously need to present your clients' properties online. There are a lot of websites for people who search for a new house to buy or an apartment to rent. It is neccessary to get familiar with posting images on those websites. They usually have quite intuitive interface and submitting properties on them is a piece of cake. But sometimes they could cause toubles in uploading images, so you should be familiar with alternatives uploading ways. There are a lot of image hosting websites such as Flickr and Imgur which keep your images for free. You can get a shareable link and then share it with your clients and coworkers.
Stay Organized with Note Taking Apps
When you work out of the office you should be aware that you cannot keep all the information in your head. Taking notes is a must-do thing and chances are you probably have been doing it in a traditional manner. If you are tired of losing papers and sticky notes, consider using note-taking apps that can help you organize your notes, manage bookmarks, even set up reminders. All these tools are very straightforward, they help you keep your thoughts and they prevent you from forgetting them.
Use Technology to Locate a Property
One more thing that you probably need to do quite often is to show properties to the clients. Finding an address of the property can be done in a traditional way by asking around the neighbourhood or looking on a map. This is another task for which you can use technology. Google maps are one of those elementary tech tips you should know about. You can view the property location, get directions and estimated time of getting there.
Manage Money Efficiently
When you close the deal and sell a property, or rent it, it's time for finance management. Sometimes you need to prepare an invoice, or you just want to keep track of your transactions. There are various finance apps that can help you with different finance tasks such as: organizing your budget, making financial reports, then calculating tax and mortgage.
Enhance Relationship with Your Clients
Keeping clients is equally important as finding new clients. Maybe even more important. One way or another, you need to nurture the relationship with your clients all the time. Technology can also help you with that. First of all- email communication. When you think of email communication, you are probably thinking of writing an email and clicking the Send button. But there is much more. You should master advanced Gmail tips and show your clients how professional you are. For example, you can schedule emails to be sent later or you can arrange them by folders. You can mark emails as tasks or even communicate with your clients without internet connection.
Have You Heard of Business Cards Apps?
As a real estate agent, you probably know a lot of people and your phone is full of contacts. Imagine your phone dies one day and you don't have a backup of your contacts? All that work you did is lost and it will take time to retrieve all these contacts. That's another reason to turn to technology for help and use some of those apps and tools for contact storing. Speaking of contacts, you may meet new people, possible clients or business partners and they give you their business cards. If you meet so many people, sooner or later your wallet will be full of business cards. Use business card apps instead and scan all those contacts.
Let me Google That for You
When you get a client your first task is to post the property online and make sure it reaches potential tenants or home buyers. If you are working with an old client, he already trusts you but what if you have just got a new client? He may be a bit suspicious and he will want to see on what websites did you post his property? There is an interesting way Google can help you with that. It's called Let me Google that for you and it's a perfect way to astonish your new client by showing him where on Google he can find his property.
Save The Environment
With closing the deal one more task shows up on your plate- document signing. Next time when you need to sign a document, you don't have to be at your office, you can sign the documents wherever you are. Whether you have a smartphone, a laptop or an iPad, you can choose one of multiple document signing tools and sign your documents electronically. In addition to that, you should learn some document managing tips such as making secure documents in a PDF format, converting a PDF to Excel, Word and other editable formats, and other PDF tips. By adopting all these skills you will get rid of paper documents and your office will be environmentally friendlier.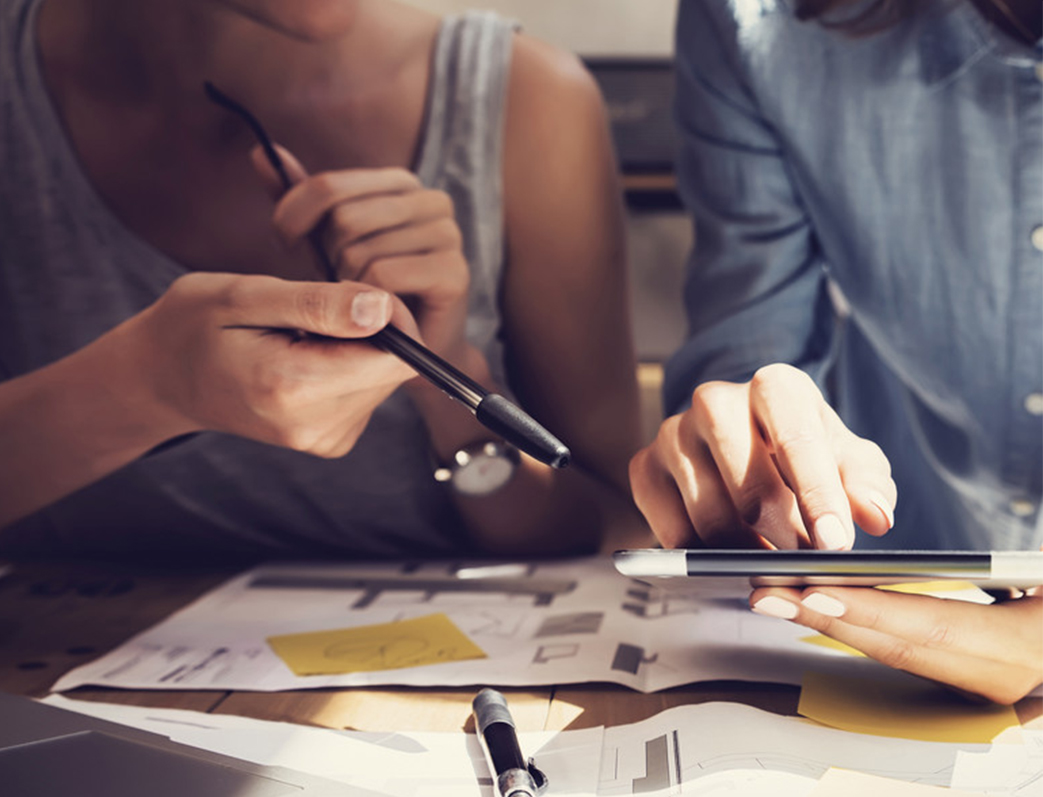 Tech Tips for Making Presentation
When you have so many properties to propose, so many houses to sell or rent, maybe the most important factor of your success is the way how you present that property. Thanks to technology, you don't have to be a professional photographer to make attractive photos. There are a lot of camera apps for taking high quality pictures of your clients' properties.
Apart from photos, you should consider making video presentations of your properties. Most people prefer videos to photos and maybe your clients would like to see more vivid presentations. So, one more technology trick you should be familiar with is to make video tours of your properties and to upload them on Youtube. For shooting a video tour you only need one of those gadgets, an Ipad or a smartphone with decent camera. Once you record the video apply the following tip: upload a video. It is very easy to accomplish given that you will be able to show a video tour of your property  to your client in a single click.
Making property presentations doesn't just involve taking photos of that property and shooting videos, it can also include making an actual presentation in PowerPoint. Sometimes, you will need to add some more info to your presentation. When a potential buyer or tenant sees a video or a photo of the property you are pitching, he would probably want to see some basic info about the property. You can use PowerPoint to include text into your presentation. If you have already mastered the basics of Excel you will find PowerPoint much easier. Again, if you want to put your presentation online, upload it on Slideshare and share it.
Improve Communication With Your Coworkers
Getting along with your coworkers can be very challenging, especially if you work in a big team and you are scattered across the town. Your phone then is your best friend and the only way to reach out to your colleagues. However, making phone calls is not efficient enough if you need to discuss with your colleague on a specific topic. That involves taking a look at the documents, presentations. That's why it can be very convenient to embrace this technology solution for better team collaboration. Use one of numerous collaboration tools that will enable you to work together with your colleagues. Most of these tools have a wide range of features such as brainstorming, commenting, file sharing, project managing etc.
Besides these tools for team collaboration, you should also use technology to arrange online meetings. It may often happen that not all members of your team are in the office and you need them to be all present at the meeting. In that case, you should definitely use Skype or other web conferencing tools. Most of them even record the meetings which can be useful for future reference.
With so many team members and clients, there are probably a lot of documents stored on your computer. The problem arises when you don't have storage on your device or you want to access the documents stored on your laptop from a mobile device. Luckily, a new segment of technology, cloud technology, can assist you on that front too. Start using cloud storage tools and you will be able to access your documents wherever you are. Not to mention that your coworkers will have an access to all those files so your internal collaboration go smoothly.
How to Promote Your Business with Technology
Promoting your business is always welcome for every real estate agent. As there are various traditional ways to promote your business offline, there are also even more ways to do that online. When something is done online, it involves technology for sure. The best way to promote your business is via social media. There are multiple social media outlets but Facebook and Twitter are probably the most appropriate outlets for real estate industry. You don't have to be a social media marketer to promote your business online.
Of course, if you want a thorough promotion you should hire professionals. But if you are on a low budget, there are some basic tricks that you can adopt quickly. You can learn to make ads on Facebook, you can use Buffer, Hootsuite or other tools for scheduling posts in advance.
If you have a client or reader base you should consider making enewsletters for your existing and potential clients. All those property presentations you've made can be used again in your newsletters in case they are still listed. There are a lot of newsletter tools that can help you create and distribute fresh offers to your clients.
There is one more factor that is very important for promoting a business- to stay on top of all things. To do so, you need to be informed about all real estate trends that arise every day and naturally, technology can help you with that. There are tons of news reading apps that make sure you get all the latest updates on the chosen topic. It's not rocket science to learn to use them, you just need to download one of these apps and the rest will show itself.
When you adopt all or some of these tech tips, you will notice progress and easiness of carrying out all the work. Even if you are not a tech enthusiast, you will find these tricks quite handy. But don't forget- there are some things that technology cannot help you with- integrity, trust and success.