Many users encounter problems or are simply dissatisfied with the printouts of their Excel spreadsheets. Here are 5 simple tips on how to print an excel spreadsheet for printing and improving the print output of Microsoft Excel 2010 documents:
1. Preview spreadsheet before printing
To see how your spreadsheets will actually look when printed, use the Print Preview option. To preview your Excel document, open it first and then click the "File" tab, which is located in the upper left hand corner. On the menu, choose "Print" and you will be shown a preview on the right side of the screen.  This way you will actually see how the hard copy of your spreadsheet will look. In case you don't like what you see, you can modify the printing settings before printing it out. Using the print preview option reduces the amount of paper you waste!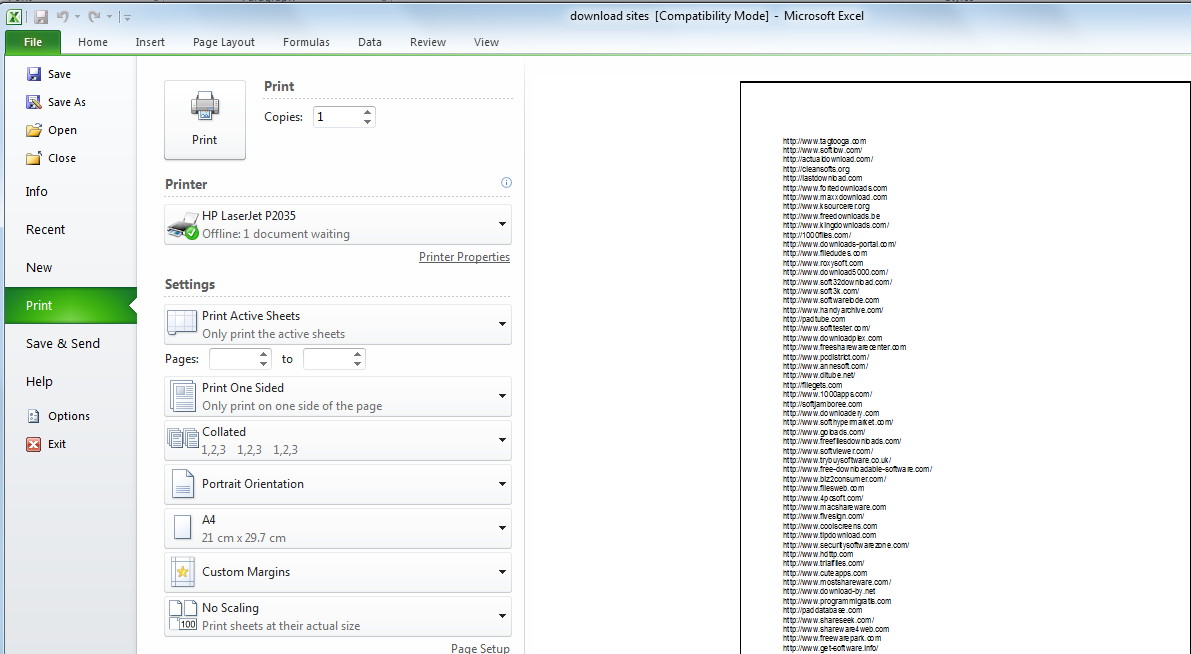 2. Scale sheet before printing
If you have one column that doesn't fit on the page when printing the sheet at its actual size, or two tiny rows that run onto the next page and cause you to waste more paper, there is a quick solution.  Simply scale the page before printing. Click the "File" tab → "Print" button → Settings → No scaling. Here you can set your scaling options and even set custom scaling options for the document.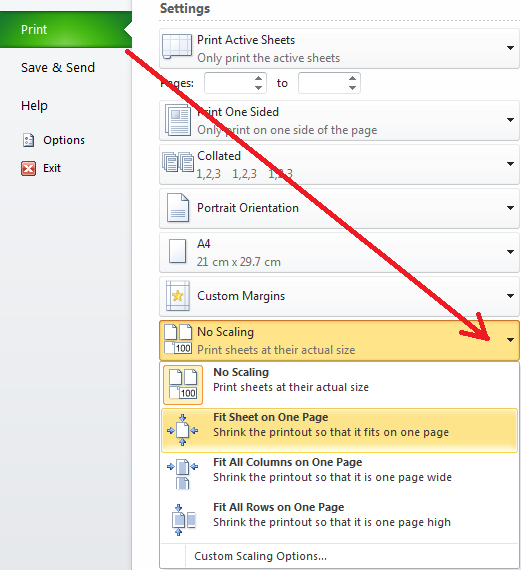 3. Print only selected parts of the sheet
Excel enables you to print only selected parts of the page. This is a very handy option. To print only part of the page that you selected, click the "Page Layout" tab and choose "Print Area" → "Set Print Area". Additionally, you can expand the originally set print area by choosing "Add to Print Area".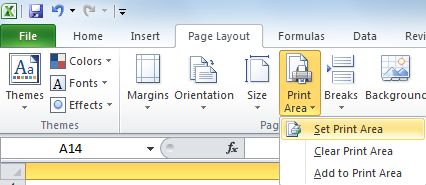 Remember that if you don't "Clear print area" after printing, next time you open the document and choose to print it, it will print out the set print area by default.
4. Print Excel charts
Printing Excel charts is very easy. Simply select the chart by clicking it and then click the "File" tab and then the "Print" button. Here you will see the print preview of your chart. You can further adjust printing settings like margins, collating, page orientation, size, and more. When you are satisfied, click the "Print" button.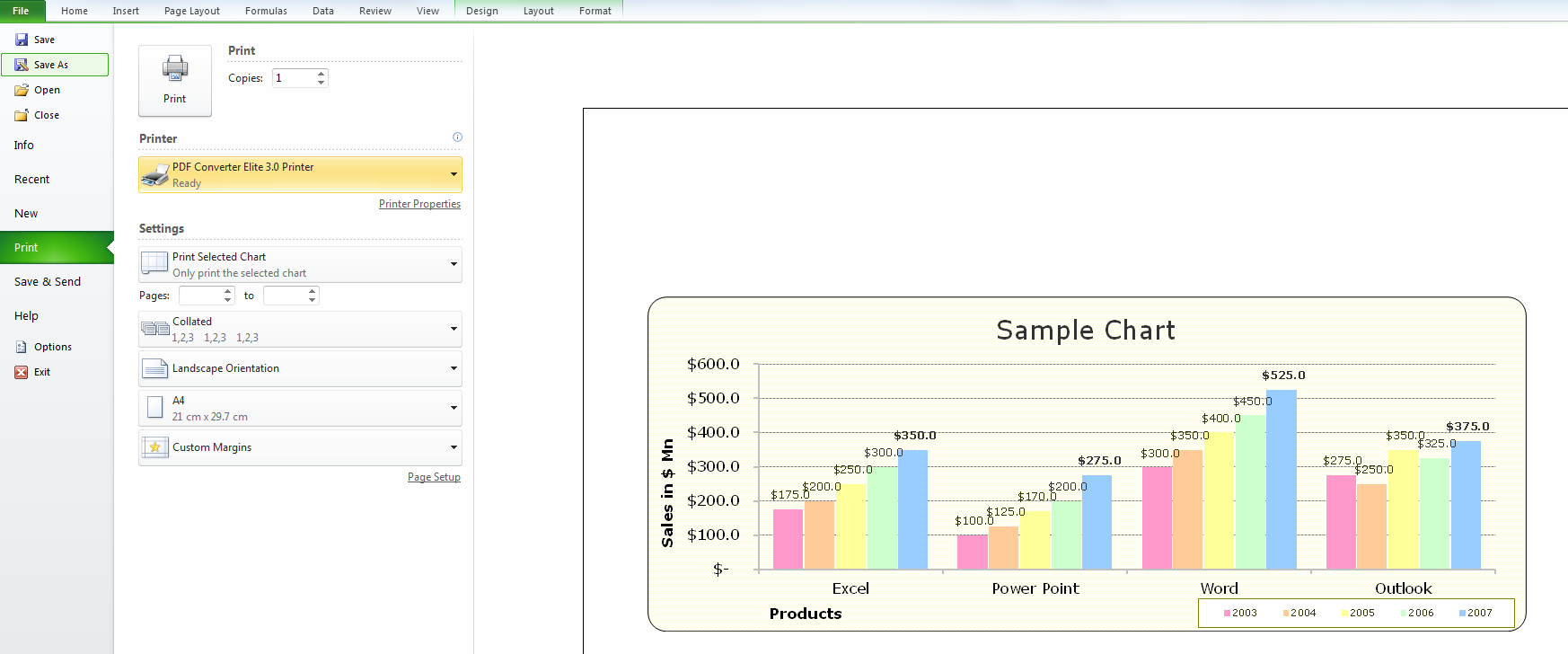 5. Print Excel to PDF
The above tips will help you to turn Excel documents into useful printouts, but if you want to send them via email, share them online or simply archive these documents, the best way is to print them to PDF. The PDF has many benefits over other file formats. You can print Excel to PDF from the opened document itself.  A truly professional way to turn .xlsx into PDF is by using PDF Converter Elite 3. If you are not familiar with it, download it here, install it and use it free for a period of two weeks.   To print Excel to PDF, choose PDF Converter Elite from the list of available printers, like this: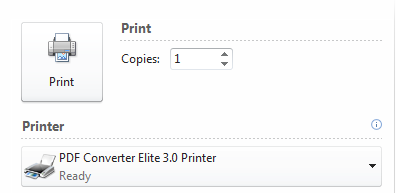 Another, completely free way to turn your Excel files and more than 300 other Windows file formats into PDF is by using the Free PDF Creator. The process of converting Excel docs to PDFs is exactly the same. You can test it by converting some Excel invoices to PDF, which is one of the most common reasons for converting Excel to PDF. If you want to create professionally looking invoices, try downloading free invoice template.
If you need to make quick changes to your PDF document before printing, convert it to Excel, make the changes and convert it back to PDF. Use our PDF to Excel converter to upload PDF and download the Excel version of your document.