Unit converters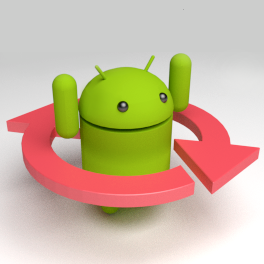 are very handy tools and ones that you never know when you will need. There are many unit converter apps to be found online, but mobile app developers have taken unit conversion on smart phones one step further.
As a result, there are some great unit converter apps for smartphones that can make converting units on the go a snap. Whether you're a travelling business person who needs a currency conversion, a private business owner ordering from abroad, or a cook reading a foreign recipe and needing to convert some measurements, here are some great, free unit converters for Android-based smartphone owners.
1) ConvertPad
ConvertPad is not only one of the most powerful free unit conversion apps available, but it is also one of the easiest to use. The user interface is very clean and easy to navigate, and it supports thousands of unit conversions, over 150 currencies and over 20 different languages.
2) Asif Converter
Asif Converter is another unit converter with a very sleek and simple-to-use design. The best thing about it is that you can set it up to only show you the units that you convert the most so you don't have to wade through a lot of clutter to find what you're looking for.
3) S&J Best Unit Converter
S&J Best Unit Converter is a simple converter that only converts about 15 of the most basic types of units like weight, length, temperature, speed, area, and volume. If you only need these most common conversions done and you need a fast and reliable converter, this is the one you need.
4) AvivoNet Units Convert and Calculator
AvivoNet Units Convert and Calculator – The conversion features of this app are impressive, but the 6 function calculator is the main attraction of the app. This app is highly recommended for students in advanced mathematics classes.
5) Red Binary Recipe Convert Free
Red Binary Recipe Convert Free is the ultimate unit converter for the kitchen. If you need recipe unit conversions done like grams to cups or temperature conversions to know how hot your oven needs to be, you can't go wrong with this app.
6) Kalyani Metrics Conversion
Kalyani Metrics Conversion – If you are looking for the best unit converter for handling conversions from US standard to metrics, look no further. It is also very simple to use and fast.
7) Martijn te Molder Conversion Calculator
Martijn te Molder Conversion Calculator is another fast and well-designed app for all your basic conversion needs like speed, length, time, area, volume, weight, pressure and temperature.
8) mmin handyConverter
mmin handyConverter is a very thorough unit converter which converts over 1,600 of the most common units. One of the great things about it is that it has a speech search for helping you find exactly what you need to convert.
These might be some of the best, but there are many more unit conversion apps available for Android phones. What are some of your favorite ones?