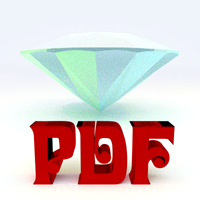 Portable Document Format or simply PDF, is probably the first format that comes to mind when you want to archive and back up your documents or share them with others. With PDF, you are always sure that each and every document user will be able to open and view it. There is no need to worry about the operating system or software they use.  Thanks to its benefits, PDF is often used for various digital publications like ebooks, magazines, catalogs, brochures, user guides and manuals, and many others.
However, sometimes you may want to spice up your online documents or share your portfolio in a more compelling, eye-catching or simply different way. Thanks to the PDFs popularity, many online tools have emerged to help you transform your PDFs into stylish, trendy online publications. Some are even completely free. Here are five great ones:
1) Isuu

Issuu  is the leading digital publishing platform that enables individuals, companies and institutions alike to upload their PDFs, PowerPoint presentations, or Word documents, and turn them into exceptional digital magazines, newspapers and catalogs. It is very easy to use.
Not only can you upload your documents and create stunning online publications, but you can also create and organize your own library of great magazines, catalogs, and other high quality content.  Millions of people use Issuu to showcase their own work. Users can search, favorite, bookmark, thumb-up or thumb-down publications and make friends with other publishers. The best part is that each presentation can easily be shared and embedded on social networks such as Facebook, Twitter, Google+, blogs and websites. They can also be downloaded.
Issuu is free to use. However, it shows ads in every free publication. Professional publishers who want to transform their documents into digital editions without advertising may opt for Issuu Pro, which is available as a 14-day free trial. The pro version also provides advanced customization options, detailed statistics and more.

2) FlipBuilder
FlipBuilder  is a fully free tool which turns your PDF documents, such as business reports, presentations, catalogs, brochures, user guides or manuals, into online publications with flippable pages. Flipping through pages gives your readers a feeling similar to reading a printed copy of the PDF.
There is a free trial and you can download the tool on Windows, Mac or use online version.  It is very easy to use. Once you create your account, upload the desired PDF, add the appropriate title, description, tags and choose a category. FlipBuilder will do the rest and provide you with a stylish online edition that you can share in multiple ways – as a link, text link, or embed on your own website.
3) FLIPPING BOOK

Flipping Book is a digital publishing solution for making interactive flipping books. Once you import your PDF and give it a personal look, you can just upload it on server or self host your publication. In both ways, you need to put the publication online so it can work.
4) FlipDocs

FlipDocs brings your PDF documents to life by transforming them into books, or more precisely, Flash-based Flipbooks.  Flipbooks provide a great way to display catalogs, newsletters, brochures or user manuals on your website or blog. Users can flip pages, zoom in and out on them, and easily navigate through the flipbooks thanks to an index page that showcases all the pages in the document at once. You can fully customize your flipbooks by changing the background or adding your own logo or advertising banners.
5) FlipSnack

FlipSnack is online flipping book software that allows you to create Flash page digital publications from your PDF documents. This is another handy solution to turn PDF ebooks, magazines, portfolios, catalogs and other kinds of documents into beautiful flipping books which you can then share and embed into a website or blog. Additionally, you can batch convert multiple documents at once and embed them in the same Flash widget. The flipping books can be downloaded in .swf, .exe and .app file formats or hosted on FlipSnack.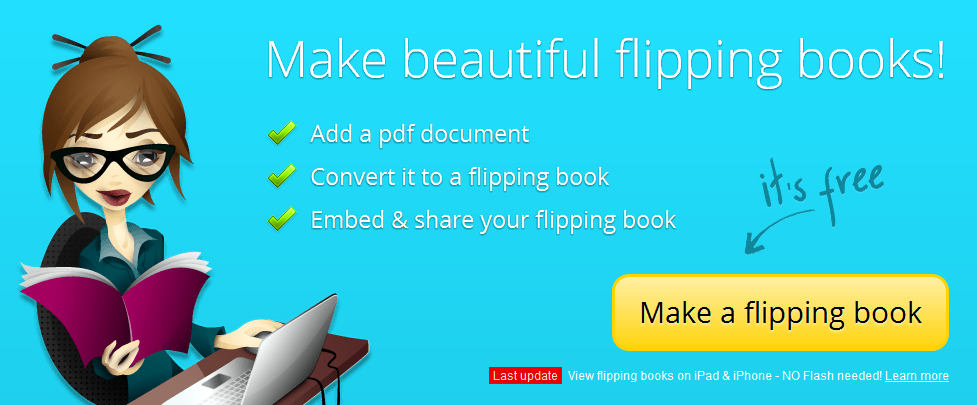 Any of these tools can give your PDFs a new look and feel. Besides, even though the world has gone digital, users still like that good, old feeling of flipping through a book or magazine.