As a digital document, the PDF format is the most versatile. It can store a wide variety of data, from simple text to complex 3D graphics. A DWG, normally used to store three dimensional images and designs is in fact, the most commonly used format to store CAD (Computer Aided Design) images.
As you can surmise, DWG files are often converted to PDF in order to allow you to preserve and present complex models in a reliable format. Using the PDF format for AutoCAD designs provides a unique way for others to view and interact with complex models through special functions and customized views. It is especially useful to convert DWG files to PDF when you want to send your work to someone who may not have a program that supports .dwg files.
Luckily, with our free PDF Creator online you can convert DWG files to PDF file formats when you need them – even if you do not have an AutoCAD program installed.
Here is how you can easily convert your DWG file to PDF:
1

Open PDF creator page and drag and drop file there. If your DWG file is stored in the cloud, click on Google Drive or Dropbox to import the file. The conversion starts immediately.

2

Download the PDF file when the conversion is done and select the location where you will save your file.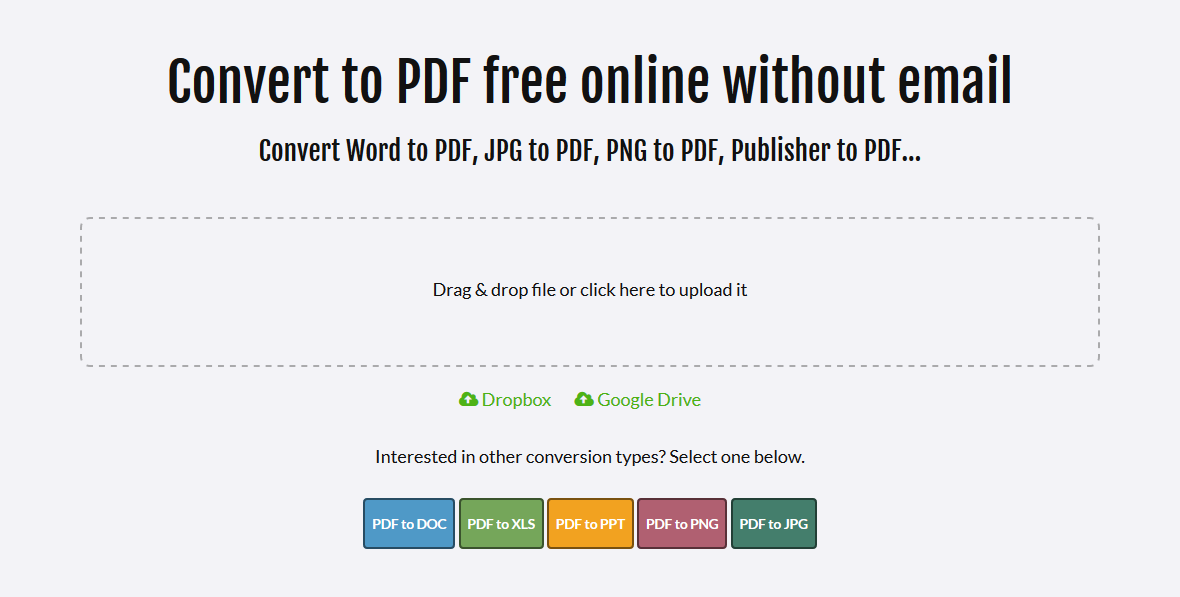 This online PDF creator is 100 % free and no email is required.
You can convert limitless number of files, but not at the same time.
Our free conversion tool is platform independent, it works on every device and operating system (Windows, Mac, Linux).
If you wish to convert a PDF back to DWG, you can try out our PDF Converter Elite here for 7 days free.