HTML and PDF are both considered universal formats. Web browsers and computers across all platforms can support them. Also, they are both easy to circulate and transmit by e-mailing or publishing online. Yet, while both are very similar, there are notable and important differences.
A simple case in point: you have an online receipt and need a record of it, but you cannot print it at the moment.
In such a situation, you will definitely need a few features which a web page or HTML format lacks. You cannot preserve the formatting in most cases, nor can you apply security restrictions such as passwords or permissions to protect your data.
Converting from HTML to PDF will allow you more options with your content, including security and saving options.
Here is how you can go from HTML to PDF by simply using our free online PDF creator tool.
To Convert HTML to PDF Online
Go to free PDF creator online and upload the HTML file from your computer or the cloud. If you visit the tool from a mobile browser, you can upload the file from your phone as well. To import files from the cloud click on Google Drive or Dropbox.
When the file is uploaded, the conversion starts automatically. You will see the download option when the file is converted to PDF. There are no limits on the file size and the number of conversions. You can use the tool without sign up or leaving email address.
So, it is just a few simple steps to convert HTML to PDF:
1

Drag and drop file or import it from the cloud.

2

Download file when it is converted.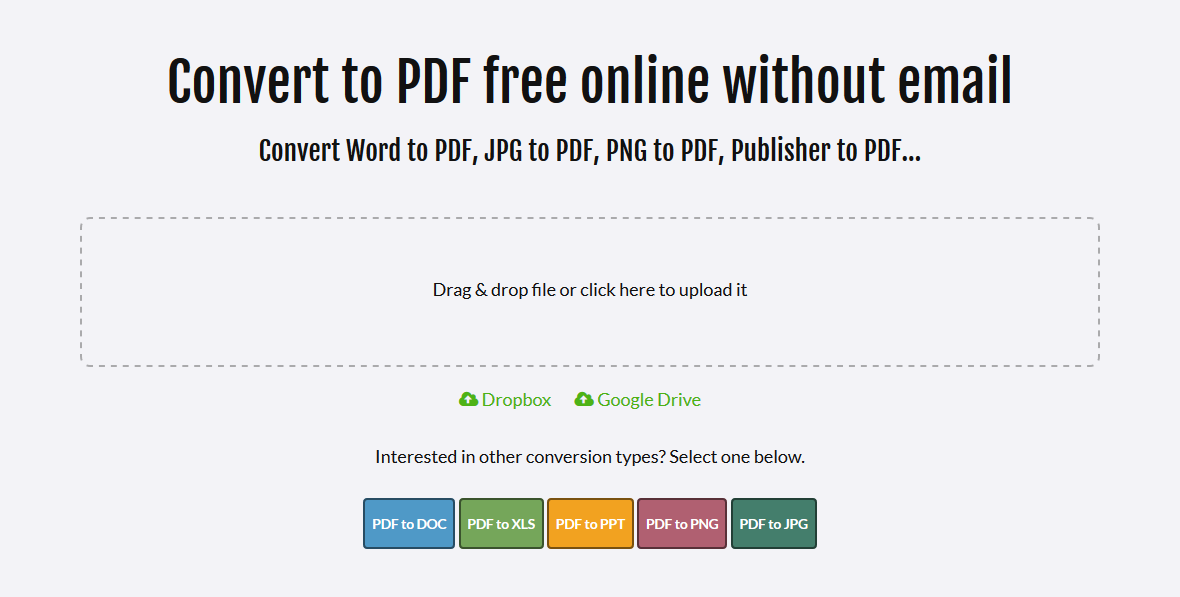 This online PDF creator is 100% free, without ads and email registration. You can use it on every device and operating system.
Depending on your needs, you may find that converting HTML to PDF is, indeed, the better option. Not only will it be viewable across all platforms exactly as you saved it, but you can also ensure that your information is secured.