It can definitely be said that the JPG format offers some truly fantastic features to all its users, such as choosing between the size of the file and the overall quality of the image, thanks to its lossy compression system. It also cleverly exploits the human's eye natural differentiation in processing between the amount of light, and the color difference that a certain image has. The eye can distinguish the most delicate changes in lighting conditions, in comparison to our perception of differences in color. Because of this we almost see black-and-white in dimmed light, and the JPG quite cleverly utilizes this difference, compressing the color data of the image to a much greater extent than the lighting part.
But in spite of the many versatile capabilities of JPG format, graphic design professionals of all kinds are fully aware of the advantages of converting digital JPG images and other digital drawings to PDF format.
So, why are JPGs most oftenly converted to PDF?
Every individual PDF document is smaller than its JPG version, because it compresses the data inside of each file much more densely.
The second reason is print, for printing JPGs is very troubling because of the difference of so-called Pixel dimension, which differs when the file is viewed on a screen and when it's sent to printing. Using a PDF for printing of images is perfect, because the printed end-result is always identical to the preview on the monitor.
Adding images to a textual document, and establishing absolute conditions for viewing that file on all operating systems and devices (PDFs are viewable everywhere because of their unique universal formatting).
How do I convert JPG to PDF?
Here is the quickest way to convert JPG into PDF right from your JPG viewer with PDF Converter Elite printer :
How do I convert paint to PDF?
Convert JPG to PDF Online Free
Use our free online PDF Creator to quickly convert JPG to PDF wherever you are. Access the tool from a mobile browser, laptop or any computer. Drag and drop files from the local storage or import them from the cloud.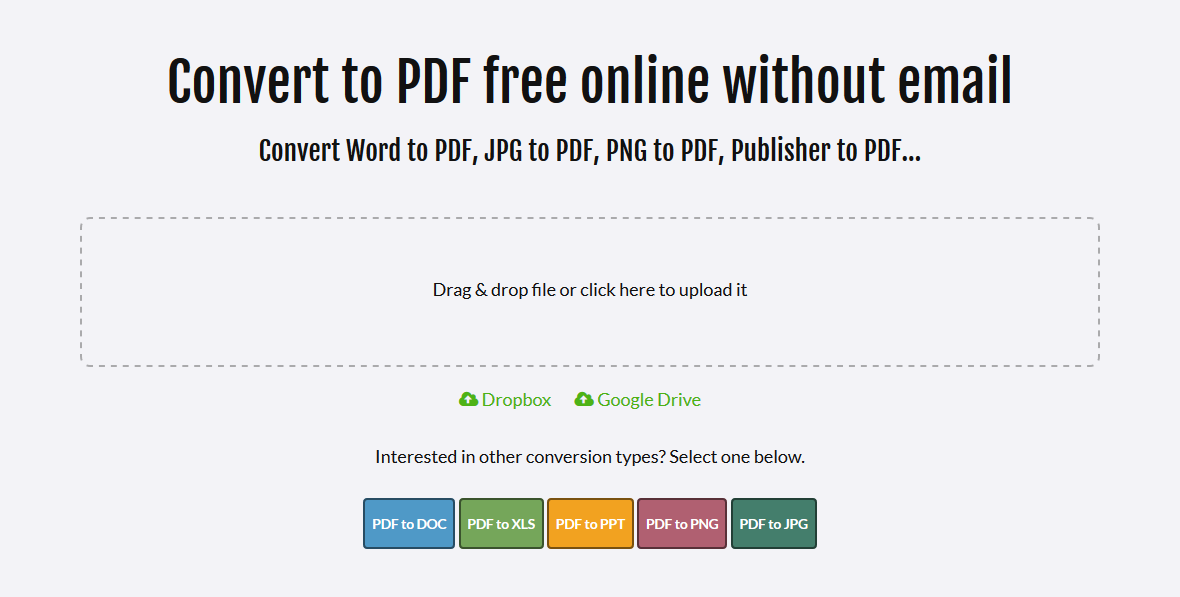 There are no limits, you can convert as many files as you like for free, without hidden costs. No email required.
The file is automatically converted and ready for download, a few moments after the upload.