Before the PDF format there was the TIFF format, a multi-page image format used to store scanned images of documents to digitally preserve them. However, over time, it became less sufficient for meeting the demands of a new digital workflow.
Technological advances with the PDF format though, has made it easier to meet those demands.
Unlike the TIFF format, the PDF generates small file sizes through compression and assures clear text when being viewed. To top it off, the PDF provides more than just an image of a document. It provides a digital version of a TIFF you can interact with as a real document with page navigation and text selection.
You already have a free TIFF to PDF converter installed and you are ready to convert files if you have PDF Converter Elite or Adobe Acrobat Pro. This program works only on Windows and it is the best choice for those who want to convert Tiff to PDF offline. If you prefer online tools or you use other operating systems you can convert Tiff to PDF with online PDF creator.
Convert TIFF to PDF Offline with PDF Converter Elite
Convert Tiff to PDF Online Free
If you want to convert tiff files to PDF on Mac or Linux, you can use this online PDF creator. It also works on mobile devices from any mobile browser and on Windows of course.
To convert your file to PDF, upload it from your computer or mobile device, or import it from the cloud (Google Drive or Dropbox).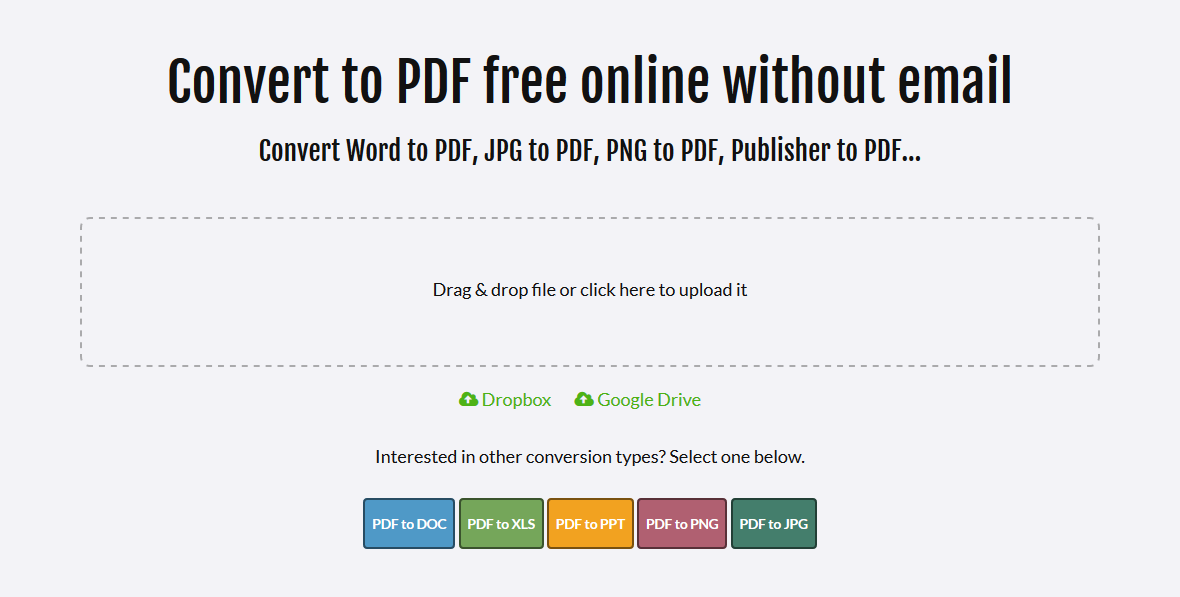 The conversion speed depends on the file size and the servers but it usually doesn't take more than a few minutes. When the file is converted, just click to download it.