One of the best practices you can follow in the workplace is to have an alternative to the programs you use every day. For Microsoft Office, the most popular and free alternative is the OpenOffice.org suite. It comes with programs that are used to create presentations, spreadsheets, and text documents with Draw, Calc, and Writer respectively.
While similar to Office files in purpose and function, these OpenOffice formats have different file extensions that can generate compatibility issues. OpenOffice Writer, for instance, creates documents with an .odt extension that not everyone may be able to open. The solution: convert ODT to PDF.
Here's How to Create PDF Files from OpenOffice Writer
How to Convert ODT to PDF Online
If you receive an .ODT file and you don't have a required viewer, you can just upload the downloaded .ODT file to our free online PDF creator service and convert it online for free. It works on every device, desktop or mobile.
This is the easiest way to create a PDF from ODT file. In fact, you can use this PDF creator online to convert any file type to PDF. No email required!
If you use our PDF converter collection of tools you can find another tool that converts this Open Office format to PDF. Both tools work totally the same.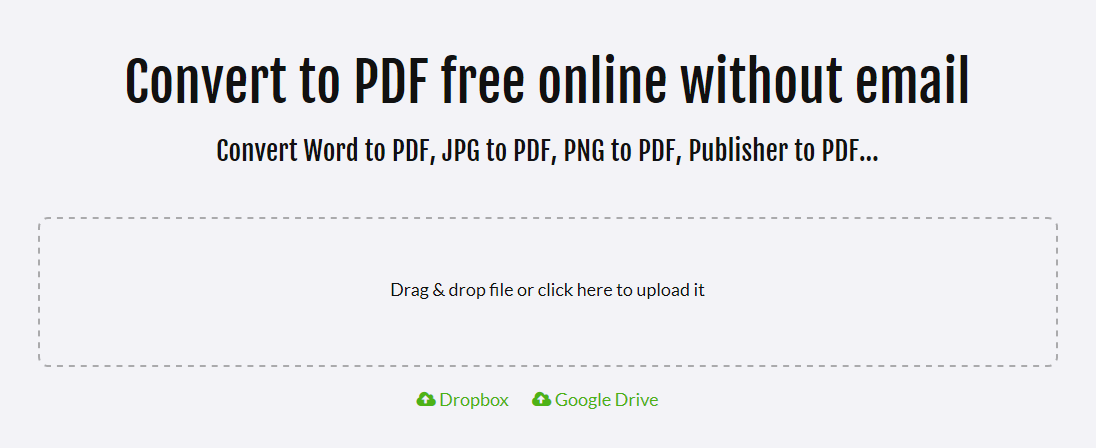 Drag and drop file or click on Google Drive or Dropbox to import a file from the cloud. The conversion will start immediately and when it is done, just click on "Download file".
You can access this tool on any device, laptop, desktop computer, tablet or a mobile phone. Free PDF Creator online can accept only the files that are stored on the same device where the tool is accessed.
Depending on your internet speed and file size, the whole process can take a few moments. There are no limits on the number of conversions but you can convert only one file at the same time.