PNG and JPG files are the most used image file formats. Both files formats have their own purpose. For instance, .png files are good for images that are used on the websites. This file format has lossless compression whereas .jpg file format has lossy compression. Since these two formats have differences, it is often necessary to turn PNG to JPG or vice versa.
Lossless or lossy compression?
PNG files are in nature lossless which means the quality of the image stays almost unalterable when the file is compressed. JPG files are of lossy compression- in other words, when you compress a JPG file it loses quality which cannot be restored.
Which is better quality PNG or JPG?
If you have understood the difference between lossless and lossy compression, you know that PNG files are of better quality. But that doesn't mean you shouldn't use JPG files and not convert PNG to JPG format. JPG files are quite useful when you need a file of a small size.
If you don't know how to convert PNG to JPG and keep the quality of the image, rest assured that there is a way. The easiest way is to use Paint, but if you have PDF Converter Elite, you can use it to convert PNG to JPG.
How to Convert PNG to JPG with Paint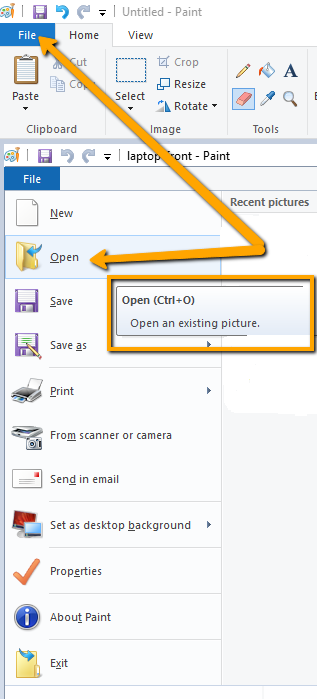 Click on the File menu and then on Open, or use the keyboard shortcut CTRL+O. Click on the PNG file you want to turn to JPG, and then on the Open button.
The PNG file will now open in Paint.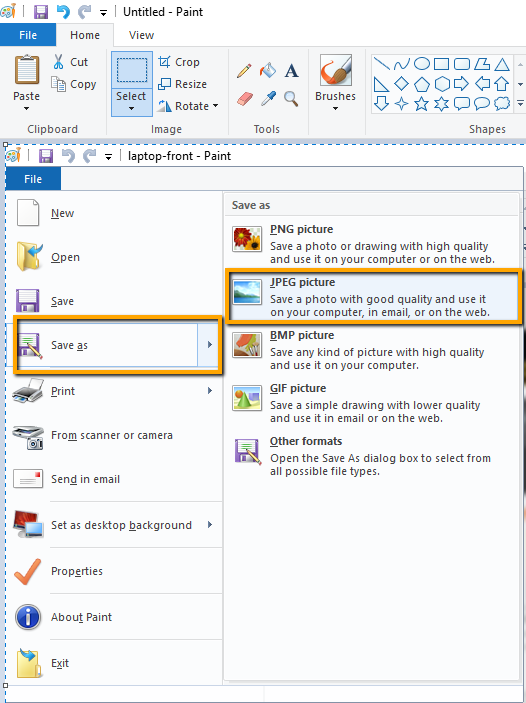 Again, click on the File menu, Save as > JPEG picture.
Choose the file name, its location and click the Save button.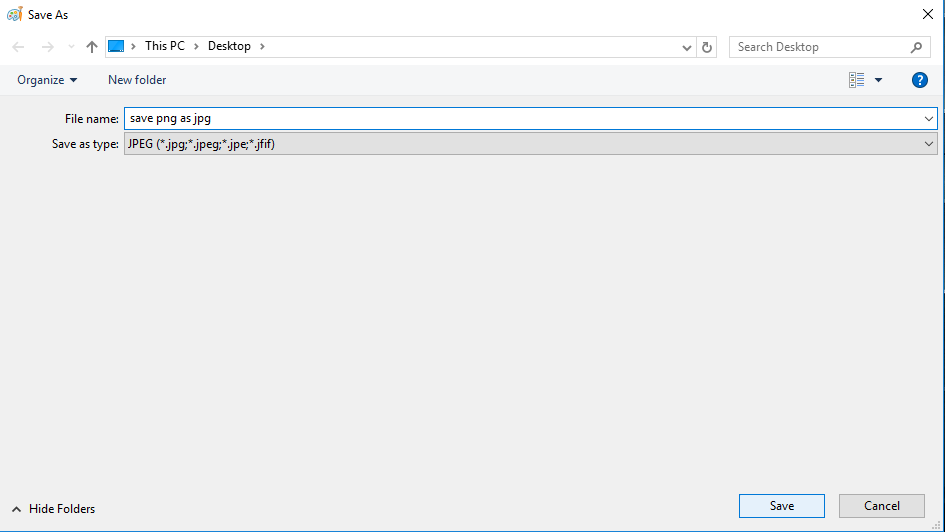 How to Convert PNG to JPG with PDF Converter Elite
To use PDF Converter Elite for PNG to JPG conversion, you need to convert PNG to PDF first and then to JPG.
Start the program, click on the Create button and open a PNG file in PDF Converter Elite. The file is automatically converted to PDF and by clicking on X button you will be asked to save the PDF file.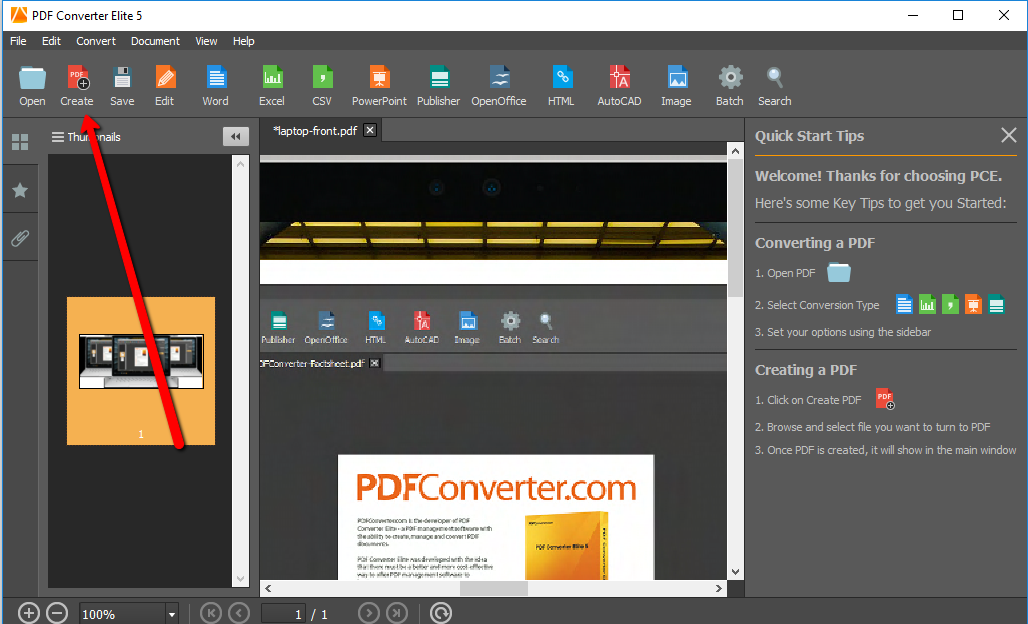 Note: If you are not sure how to use PDF Converter Elite to create a PDF, learn more in our user guide.
Now when your PNG file is saved to PDF, you can easily convert PDF to JPG:
Open PDF in PDF Converter Elite
Click on the Image button
Select the whole document, or the area
Change output type as JPG (the default output type is PNG)
Click the Convert button.
On the image below, you can see all the steps. You can use this guide to convert PDF to JPG, but also to other image formats. In that case, just choose other output type (step 4.)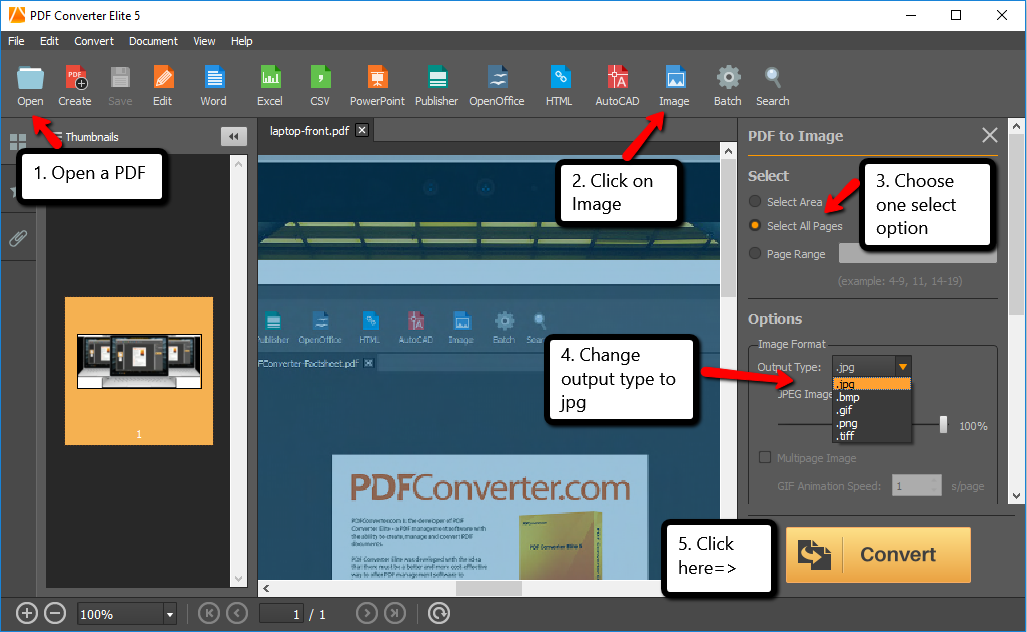 Convert PNG to JPG online free
If you prefer online tools you can use our PDF converter tools to convert PNG images to JPG. Simply go to the PDF Converter homepage and choose PNG to PDF tool first. When the image is converted to PDF you can move on to another file from the list- PDF to JPG. Repeat the process, by dropping the file or importing it from the cloud, and download the converted JPG image.
To conclude

All image file formats have their purpose and can be used and altered very easily. You can change PNG to JPG when you need a file of a smaller size, and when the quality is not crucial. Of course, when the quality is a priority, you should better stick to PNG. With this detailed guide you will be able to change image formats, even to manipulate with PDF files as well.