The world's largest businesses rely on PDF Converter Elite.
Now it's your turn!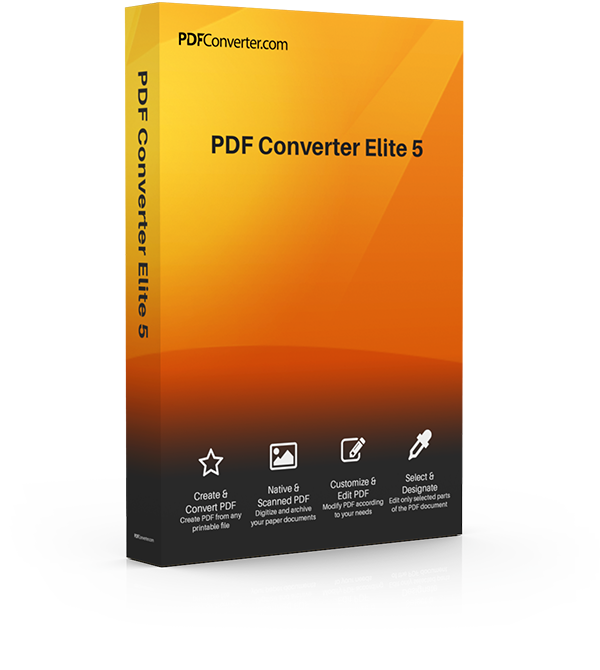 PDF Converter Elite Key Features
Why to choose PDF Converter Elite
PDF Converter Elite solves PDF hassles and saves your organization valuable time and money.
How PDF Converter Elite Works
1. Open PDF File
It works with native and scanned PDF files. If the PDF is scanned, check the Convert Using OCR option, you can find in the Conversion menu.
You can also open other types of files, to create a PDF.
2. Choose the Output File Type
Convert PDF to Word, Excel, CSV, PowerPoint, Publisher, OpenOffice, AutoCAD, Image, HTML.
Every conversion type has additional options you can choose from.
3. Select Document Area and Convert
Convert the whole document or only specific area. Select exact page numbers you want to convert.
Try advanced conversion options. PDF to Excel and CSV conversion has customized conversion as well.