Viewing and Searching PDF Files
Viewing PDF Files
There are certain viewing options you can change according to your needs. When you click on the View menu you will find the following settings:
View mode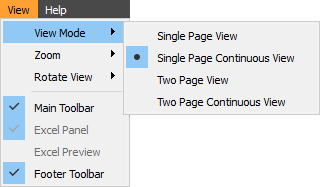 Adjust the viewing mode, the way how you will view a PDF document. Single Page Continuous View is set by default which means that the pages of a document will show in a continuous flow, and you will see two pages in a row. Single Page View shows only a page per page, whereas Two Page View shows two pages next to each other. Two Page Continuous View option will show two pages next to each other and additional two in a row, as a constant flow.
Zoom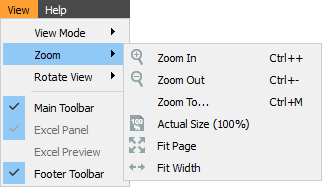 If you want to take a closer look at the document content, you can zoom it in two ways: from the View menu or from the Footer Toolbar placed at the bottom of the program. Fit Page option fits the document to the length of the viewer. Fit Width option fits the document to the width of the viewer.
Rotate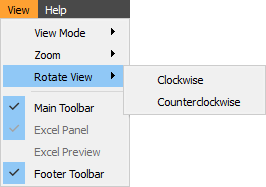 Turn your document clockwise or counterclockwise. Another way to access the Rotate option is via Footer bar by clicking on the Rotate icon.
The Footer Toolbar can help you easily view the document, but if you want to disable it, you can do that by clicking on the View menu and unticking the Footer Toolbar.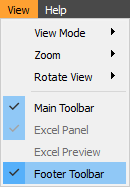 Searching PDF Files
If you deal with a large PDF file and you need to find specific information, there is no need to scroll and go through the file manually, you can search PDF files more easily by following these instructions: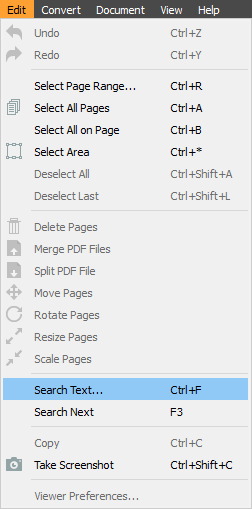 Click on the Edit menu and then on Search Text to search for information in the opened PDF file.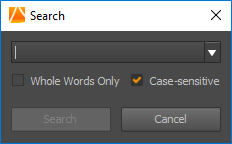 It is set up by default to be case sensitive search, but you can untick that box if you want. You can also enable the option to include only the whole words. Click on the Search button. To see all parts of a document that contain searched PDF, keep clicking on the Next button or click on Search Next from the Edit menu.