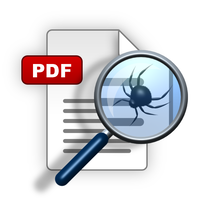 Many sites today use PDFs, so it is beneficial to optimize the content of PDF files for search engines as well as regular website content.
Optimizing PDFs for search engines is not much different from optimizing other content on the site.
Here are 5 tips that will help you to optimize your PDF files for the best possible search engine visibility:
1. Include your keywords
It is important to use relevant keywords and phrases in the headlines, sub-headlines and actual content of the PDF just like on any web page you create. If there are pictures in the PDF, then include keywords in the captions that are located underneath the images. One simple, and yet often overlooked trick, is to include keywords in the file name before uploading it.
Of course, it is important not to sacrifice quality and readability for keywords, so do not over do it. Also, most PDF creation software offers document meta data which can be used.