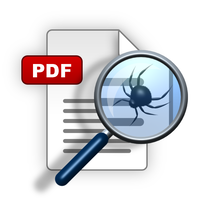 Digital publications are a great threat to the survival of printed ones. Owners and publishers of print magazines, newspapers and books are either crossing over to the e-publishing side that promises them a brighter future, or they are trying to make printed publications more appealing in some other way – by offering free gifts, discounts, inventing disappearing ink that prompts readers to read more quickly, etc. But whatever they do, one thing is clear: the (very near) future of publishing is in its digital form.
No wonder the web is full of commentary and step-by-step guides on how to publish electronic books. E-books are digital publications that can contain all kinds of media, not just text and images. They can include videos, hyperlinks, and even audio components. This makes a printed publication as we know it outdated in the face of the e-book's interactive potential.
Furthermore, e-books can be distributed much more quickly than print publications ever could, avoiding shipping costs, which makes this one of the top reasons for writers to readily accept the new reign of the digital publication.
Most Common E-book Formats
E-books most commonly come in PDF, EPUB or HTML format, though browsing through popular free e-book sharing websites we can see that there are many more of them. Some of the most popular are:
EPUB – designed by the Open eBook Forum and available for use on iPhone, iPad, Sony Reader, Kobo Reader, Barnes & Nobles' Nook. Continue reading >>