As most of you know, Microsoft Excel can be a very powerful bookkeeping tool for anyone running a small business of their own. It enables users to easily and effectively keep track of money coming in and leaving the company with easy-to-follow spreadsheets and formulas that are very simple to use when calculating profits and expenses.
Here is a quick guide for putting together a spreadsheet for calculating profit.
Create a table to include the following values: Income, Expenses, Profit, and Percentage. Fill in the Income and Expenses columns.
Once you have done that, you can select the currency you are working with on the ribbon.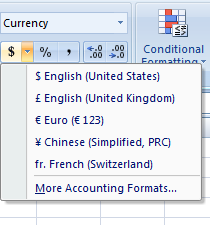 Your table should now look something like this:

To get your profit, enter the formula "=a2-b2" into the c2 Profit cell.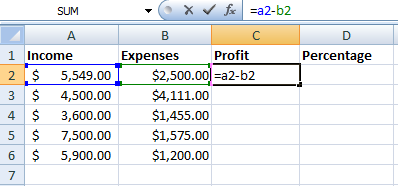 Once you have received your profit amount, drag the corner of the cell to include the rest of your table.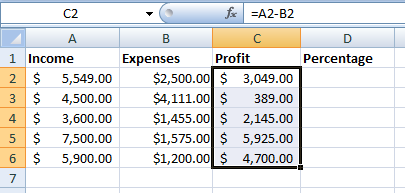 In order to get your profit percentage, enter the following formula into the blank cell under Percentage: = c2 / a2.