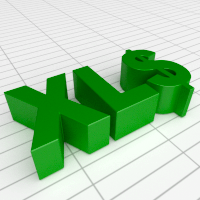 Microsoft Excel has long been known as one of the best office tools for organizing information and analyzing data. It has long been a staple of every business, big or small, and continues to be one of the most popular tools that companies use to balance their budgets, keep track of expenses and profits, and a whole slew of other important data related functions related to not only organizing relevant business data, but also presenting it to others. There is a variety of Excel templates that conveniently help you organize the data you need to store, present or calculate, and many of them can come in very handy to small business owners who don't have time to waste or workers to spare.
Here are 15 excellent Excel templates that will help any small business owner keep track of expenditures, income and all other budget-related data.
1) Business Budget Template is one of the more basic, but still very effective ones for organizing your company's budget. Enter all expenses and income by category to know at all times how you are doing financially and whether you need to make any adjustments.